Concierge Services and Maui Island Gophers
My Concierge and Island Gophers
♦

Po Box 2039 Kahului, Hawaii 96733 ♦ Phonw (808) 357-3625 Fax (808) 757-9472 ♦ myconciergellc@gmail.com

♦

Airport Greeting

∗

Our greeter will meet you at the airport and assist you with your bags, rental car and directions.

∗

Having friends out to visit, let our greeter meet them with a lei and make their arrival on Maui special.

♦

Limo Service

∗

No car...no rental...no problem, let us pick you up and sweep you right to your home in a luxurious limo.

∗

Flying in for a short trip? Let us assist you in saving your precious time and arrive in style.

∗

Need to get to the airport quick? Let us arrange your transportation for you.

♦

Vehicle Transportation

∗

Would you rather drive than catch a cab? Want to have the ability to go from the airport to any destination on Maui you

choose? Want to go straight to a fantastic local restaurant when you arrive?

∗

When you arrive let us pick up your personal vehicle from your home, wash it, make sure it has plenty of fuel and meet you at

the airport curbside.

∗

When you depart we'll meet you at the airport curbside and return your vehicle back to your home and secure it.

∗

We'll keep you informed of registration and safety inspection dates so that your always current when you arrive.

♦

Personal Shopping

∗

We can save you time...call on us and we'll do the shopping for you.

∗

Not sure where to get that hard to find item...call us we'll find it.

∗

Need gifts for your family and friends...let us do the shopping.

∗

Pineapples, macadamia nuts, souvenirs ...we'll get them while you enjoy your Maui time.

∗

We can escort your shopping trip, show you just where to find the items you're looking for.

♦

Grocery Shopping

∗

Email the order to us prior to your arrival and we'll have it stocked in your home waiting for you.

∗

Call us while you're here enjoying Maui and we'll do the grocery shopping for you.

∗

Having a party...we'd love to pick up all the food supplies so you can relax and enjoy.

♦

Home Inspections

∗

Let us be your eyes and ears when your away.

∗

We'll check your home to ensure all is well during your time away.

∗

Notify you by email / phone if there's anything you need to know.

∗

Give us a call if there's something you need us to look into and we'll get you an update.

♦

Reservations

∗

Breakfast, lunch or dinner...we'd be happy to make the arrangements.

∗

Something special for someone special, let us arrange everything.

∗

Travel, we'll get you there.

∗

Transportation, just let us know where you'd like to be and how you'd like to get there.

∗

Need a crib or a high chair for baby, call us and we'll make sure it's there.

∗

Tee times, allow us to set up your times, arrange for your cart and even get you a great set of clubs.

♦

Activities / Shows

∗

Why pay retail or sit through a long presentation just to see a show or take a whale watching trip, call us and we can get you

those tickets without all the hassle.

∗

Enjoy the best Luau while your visiting, we'll make all the arrangements.

∗

When you want the very best seats...we can make that a reality for you.

∗

Personal tour guides and activity escorts available.

∗

Let us know what you'd like to do and we'll make it happen.

♦

Other Services

∗

We have spent years developing relationships far and wide here on the Valley Isle of Maui and we would love for you to enjoy

the benefits of these relationships.

∗

Simply stated if you have the need or desire we would like to be a part of fulfilling that piece of your time here on Maui.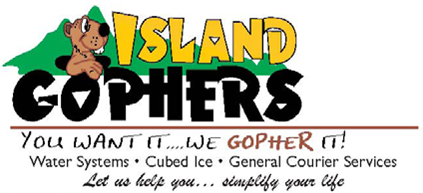 Michael brown Ph. (808) 357-2235
islandgophers@gmail.com Fax (808) 757-9472