Bob Dylan
June 12 (Fri), 2020 @ Hard Rock
Celebrity golf
July 15 to 20, 2018
Charlie Puth
Aug 18
Lyle Lovett
Feb 10



Paul Simon Lake Tahoe Outdoor Arena at Harveys

Sunday, June 25, 2017, Paul Simon will play at the Lake Tahoe Outdoor Arena at Harveys Lake Tahoe. TicketMaster.

Start Date

June 25

Phone Number (775) 588-2411 Location

Harveys Outdoor Arena

18 U.S. Hwy 50

Ringo Starr
Grand Sierra Theatre - Reno, NV
Wed, Oct 19, 2016

Blood, Sweat & Tears Featuring Bo Bice
October 8 at 7:30PM
South Shore Room at Harrah's Lake Tahoe
Exclusive Presale: July 27 at 10AM - July 28 at 10PM

BLOOD, SWEAT & TEARS FEATURING BO BICE
The Lovin' Spoonful
October 22 at 7:30PM
South Shore Room at Harrah's Lake Tahoe
Exclusive Presale: July 27 at 10AM - July 28 at 10PM

THE LOVIN' SPOONFUL
MORE GREAT ENTERTAINMENT
7/12 - 9/10* • ALEX RAMON IMPOSSIBLE

9/17 • THUNDER FROM DOWN UNDER

9/24 • ERIC BURDON & THE ANIMALS

9/30 • AARON LEWIS

10/1 • TOMMY CASTRO AND THE PAINKILLERS

10/14 • BRIAN WILSON PERFORMS 'PET SOUNDS'

11/11 & 11/12 • ABBACADABRA

11/26 • ELVIN BISHOP

12/29 • THE DEVIL MAKES THREE

KEITH URBAN
Jul 29 - 7:00 PM
Harveys Lake Tahoe Outdoor Amphitheatre

James Taylor
Jul 13 - 7:30 PM
Harveys Lake Tahoe Outdoor Amphitheatre

Steve Miller Band
Aug 18 - 7:00 PM
Harveys Lake Tahoe Outdoor Amphitheatre

Don Henley
Jul 24 - 7:30 PM
Harveys Lake Tahoe Outdoor Amphitheatre

Sting & Peter Gabriel: Rock Paper Sci...
Jul 15 - 7:00 PM
Harveys Lake Tahoe Outdoor Amphitheatre

The Temptations
Jun 11 - 8:00 PM
Montbleu Resort, Casino and Spa

Sammy Hagar & The Circle feat Michael...
Aug 26 - 7:30 PM
Harveys Lake Tahoe Outdoor Amphitheatre

Los Lobos
May 14 - 7:30 PM
Harrahs Lake Tahoe - South Shore Room

Los Lonely Boys
May 21 - 7:30 PM
Harrahs Lake Tahoe - South Shore Room

Tim McGraw
Jul 23 - 7:30 PM
Harveys Lake Tahoe Outdoor Amphitheatre

Chickenfoot
May 7 - 7:30 PM
Harrahs Lake Tahoe - South Shore Room

Chickenfoot
May 7 - 7:30 PM
Harrahs Lake Tahoe - South Shore Room

Chickenfoot
May 8 - 7:30 PM
Harrahs Lake Tahoe - South Shore Room

The Marshall Tucker Band
May 7 - 7:00 PM
Montbleu Resort, Casino and Spa

Zoso - The Ultimate Led Zeppelin Expe...
May 28 - 7:30 PM

Harrahs Lake Tahoe - South Shore Room

Thompson Square
May 28 - 8:00 PM
Montbleu Resort, Casino and Spa

Brian Wilson Pet Sounds 50th Annivers...
Oct 14 - 7:30 PM
Harrahs Lake Tahoe - South Shore Room

Joe Grissino
May 8 - 8:00 PM
Harveys Lake Tahoe Outdoor Amphitheatre

AUDIO1 - Josbeatz
May 6 - 11:45 PM
Harrah's Lake Tahoe

An Evening With Preservation Hall Jaz...
Jun 11 - 7:30 PM
Harrahs Lake Tahoe - South Shore Room

Widespread Panic
Jul 6 - 7:30 PM
Harveys Lake Tahoe Outdoor Amphitheatre

Michael Franti And Spearhead & Zella Day
Aug 19 - 8:00 PM
Montbleu Resort, Casino and Spa

Left of Centre
May 5 - 9:30 PM
Harveys Lake Tahoe

The Grouch & Eligh
Jul 2 - 8:30 PM
Harveys Lake Tahoe Outdoor Amphitheatre

The Midtown Men
Jun 4 - 7:30 PM
Harrahs Lake Tahoe - South Shore Room

The Bacon Brothers
Jun 17 - 8:00 PM
Montbleu Resort, Casino and Spa

Cash Only Lake Tahoe
Jun 11 - 8:00 PM
Harveys Lake Tahoe Outdoor Amphitheatre

M8TRIX
Jul 15 - 8:30 PM
Harrah's Lake Tahoe


Sting & Peter Gabriel: Rock Paper Scissors Fri, Jul 15 - 7:00PM Harveys Lake Tahoe Outdoor Amphitheatre

Umphreys McGee Thu, Mar 24 - 7:15PM Harrahs Lake Tahoe - South Shore Room
Styx Fri, Mar 18 - 8:00PM Montbleu Resort, Casino and Spa

Yonder Mountain String Band Fri, Mar 25 - 8:00PM Crystal Bay Casino

Pow Pow with Flosstradamus Sat, Feb 13 - 7:00PM Reno Events Center
Grand Funk Railroad Sat, Feb 13 - 7:30PM Harrahs Lake Tahoe - South Shore Room

Jefferson Starship Sat, Feb 20 - 7:30PM Harrahs Lake Tahoe - South Shore Room
moe. Tue, Apr 12 - 9:00PM Crystal Bay Casino

Keith Urban Fri, Jul 29 - 7:00PM Harveys Lake Tahoe Outdoor Amphitheatre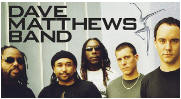 7:00 PM, Wednesday, September 9, 2015. Dave Matthews Band Lake Tahoe Outdoor Arena at Harveys
Dave Matthews Band will be performing two full sets each evening on its 2015 summer tour. The move to a two-set format last year drew praise from fans and reviewers alike. Rolling Stone named Dave Matthews Band's 2014 run as one of the hottest summer tours, observing how the change "resulted in plenty of surprises," and The Atlanta Journal noted, "the stage is where DMB built its empire and where the band remains master of its domain - DMB deserves kudos for always bringing their A-game to the stage."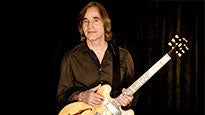 Jackson Browne
August 7, 2015
7:00 PM. Tuesday, July 21, 2015. Chart-topping San Francisco-natives Train are taking their latest hit album Bulletproof Picasso on the road with a 40+ city summer tour across North America with special guests The Fray and Matt Nathanson. The Picasso At The Wheel Summer Tour 2015, features a July 21st performance at Lake Tahoe Outdoor Arena at Harveys. Fans will have a chance to witness the band perform tracks from the new album—including the Top 10 radio single "Angel in…

Kool and the Gang Sat Jan 17 Mont Bleu
Valhalla Renaissance Faire 2015
7:30 PM, Wednesday, July 22, 2015. Kenny Chesney with guest Chase Rice at the Lake Tahoe Outdoor Arena at Harveys. Having sold in excess of a million tickets each of his headlining tours, Chesney is the only Country Artist inBillboard's Top 10 Tour Acts of the Last 25 years – and that's with only 12 years as a headliner. After his first stadium concert – 2003's Neyland Stadium show, selling over 60,000 tickets in Knoxville – Chesney has played 111…
Little River Band at MontBleu Resort Casino & Spa
9:00 PM. Saturday, April 18th. Little River Band with special guest Gary Mule Deer (abbreviated as LRB) was originally an Australian rock band, formed in Melbourne in early 1975. It is now composed of mostly American musicians and contains no remaining original members. TicketMaster.com
Harrah's Center Stage Lounge
NIGHTLIFE
HARRAH'S CENTER STAGE LOUNGE
Enjoy free live entertainment at Casino Center Stage at Harrah's Lake Tahoe.
LEARN MORE
PEEK NIGHTCLUB
NIGHTLIFE
PEEK NIGHTCLUB
PEEK's new footprint includes 40 intimate VIP sections, including some of today's most highly touted nightclub amenities.
LEARN MORE
Tainted Love
CONCERT
TAINTED LOVE
San Francisco's best 80's cover band is coming to Harrah's South Shore Room to take you back to the 80's! Don't miss this PARTY as Tainted Love rocks you all the way down memory lane at Harrah's South Shore Room on January 17th!
BUY TICKETS
G. Love & Special Sauce w/ Matt Costa
CONCERT
G. LOVE & SPECIAL SAUCE W/ MATT COSTA
G. Love & Special Sauce perform with Matt Costa at Harrah's South Shore Room on January 24.
BUY TICKETS
The Unauthorized Rolling Stones
CONCERT
THE UNAUTHORIZED ROLLING STONES
San Francisco's favorite Rolling Stones cover band comes to Harrah's South Shore Room on February 7th!
LEARN MORE
Jefferson Starship
CONCERT
JEFFERSON STARSHIP
JEFFERSON STARSHIP was created by Paul Katner for the 1971 debut "Blows Against The Empire" recording. The band has since endured 40 years as one of rock's most legendary bands. The legend continues on February 14th with Jefferson Starship at Harrah's South Shore Room!
BUY TICKETS
Masters Of Illusion
CONCERT
MASTERS OF ILLUSION
Nothing beats the experience of seeing a magic show in person. Audience members will marvel at the huge production values and be drawn in by the immediacy of a live performance. It's the time honored art of the master illusionist combined with the speed and modern design of the 21st century! Believe the impossible with Masters Of Illusion live on stage at Harrah's South Shore Room on January 31st!
BUY TICKETS
Los Lobos
CONCERT
LOS LOBOS
Don't miss the Legendary Los Lobos at Harrah's South Shore Room on February 21.
BUY TICKETS
Bruce In The USA
CONCERT
BRUCE IN THE USA
The world's # 1 tribute to Bruce Springsteen and The E Street Band! Bruce In The USA, Live at Harrah's South Shore Room on February 28th!
BUY TICKETS
ABBAcadabra
CONCERT
ABBACADABRA
America's favorite ABBA Tribute Band, ABBAcadabra is coming to Harrah's South Shore Room on March 14th! Get ready to get down!
BUY TICKETS
Pat Travers Band
CONCERT
PAT TRAVERS BAND
From the streets of Toronto, to the streets of London, to the streets of the WORLD, now, here to rock with you… The Pat Travers Band Live at Harrah's South Shore Room on March 7th!
BUY TICKETS
Punch Brothers
CONCERT
PUNCH BROTHERS
Punch Brothers' fourth Nonesuch album, the T Bone Burnett–produced The Phosphorescent Blues, addresses with straight-up poignancy and subversive humor the power and the pitfalls of our super-connected era. Digitally fueled isolation may be a theme, but this virtuosic acoustic quintet offers its warmest, most emotive and elegantly melodic work to date—so invitingly human in its approach that it practically ushers the listener into the room as these guys assemble in front of a mic. Indeed, a longing for community and connection was both impetus and inspiration for this disc. Don't miss their stop at Harrah's South Shore Room on March 28.
Thursday, March 26, 2015. MontBleu Resort. 10th Annual Wild & Scenic Film Festival On Tour – South Lake Tahoe. Presented by the Sierra Nevada Alliance, South Tahoe Earth Day Committee & Patagonia Lake Tahoe The Sierra Nevada Alliance is excited to again host this inspiring event with the South Lake Tahoe Earth Day Committee and Patagonia Lake Tahoe for our 10th Annual Film Festival! The Wild and Scenic Film Festival combines award winning environmental and adventure films with the energy of…

Sweetheart Dance with the Tahoe Dance Band
The 17 piece Tahoe Dance Band at the South Lake Tahoe Senior Center 7:30-10:00 PM. Appetizers, Wine, Desserts, Big Band Dancing, Door Prizes and Fun for All. All ages welcome! $10 per person at the door. Wear Red.

Kealoha and Diane Ferlatte at the Lake Tahoe Community College Duke Theater
Two dynamic storytellers on one stage. Diane Ferlatte, world famous storyteller, and Kealoha, Poet Laurette of Hawaii, come together for an exciting night of poetry and prose. Don't miss your chance to see these two industry legends together in a unique performance to be enjoyed by all ages. Friday January 30th at 7:00 pm. Lake Tahoe Community College Duke Theater Tahoe Arts Project, celebrating our 28th season, is pleased to present two incredibly talent performers together on one stage. General…

Missoula Children's Theatre Performance of The Jungle Book
Missoula Children's Theatre returns to South Lake Tahoe for an exciting performance of The Jungle Book. Saturday, January 17th, 2015 3:00 & 6:00 PM. Adult $10 Child $5. South Tahoe High School Theater.

Free Guided Hike at Spooner Lake State Park
Thursday, January 1 from 10 a.m. to noon Get outdoors and celebrate the New Year with a free guided hike at Spooner Lake State Park. This will be a snowshoe hike if there is adequate snow. The outing will follow the Spooner Lake loop trail, which is a little over two miles. Very little change in elevation makes this trail a family favorite. Park entrance fees are waived for hike participants. Spooner Lake State Park, located on Highway 28, ˝…

National Winter Trails Day Celebration Snowshoe Trek with Explore Tahoe
Saturday, January 10 Join us on Winter Trails Day for a FREE guided hike with Executive Director of the Tahoe Rim Trail, Mary Bennington on Saturday, January 10th! Meet at Explore Tahoe located at 4114 Lake Tahoe Blvd., at the Heavenly Village at 10am. Space is limited and reservations are recommended. Call Explore Tahoe at (530) 542-4637 for questions and to make your reservation. Distance: 3 miles Difficulty: Easy to Moderate Description: Enjoy a brief morning introduction at Explore Tahoe…

Barton Wellness Lecture: Low Back Pain – Prevention and Treatment
Barton Wellness Lecture: Low Back Pain – Prevention and Treatment Thursday, January 15, 6-7pm Presented by: Alison Ganong, MD, Tahoe Orthopedics and Sports Medicine Mike Fry, MD, Tahoe Fracture and Orthopedic Clinic Lake Tahoe Community College, Board Room One College Ave, South Lake Tahoe • Non-surgical treatment options • Strengthening exercises • Leg and back pain connection • Is surgery right for you Attend any four of Barton's 2015 Wellness Lectures and be entered into a drawing for a $150…

TOCCATA – Tahoe Symphony Orchestra & Chorus at St. Theresa's Catholic Church
TOCCATA – Tahoe Symphony Orchestra and Chorus announces its 9th annual production of Handel's Messiah, with performances in five distinct locations. The Reno-Tahoe-Truckee community can continue enjoying TOCCATA's wonderful holiday tradition. The TOCCATA production is a celebration of the holidays and includes not only favorite selections from Messiah Parts One and Three, but also seasonal carols that the audience will be most welcome to join in singing. Sunday December 21, 3:00 pm, at St. Theresa Catholic Church in South Lake…

SnowGlobe Music Festival
Three main stages and world-class musicians to help ring in what is sure to be an unbeatable New Year's Eve celebration.

Young the Giant at the Heavenly Village
Heavenly Mountain Resort announced today that Young the Giant will headline the Winter Ignite concert in Heavenly Village on Saturday, December 13. Since its debut in 2010, the Irvine, CA indie rock band has delivered gold hits like "My Body" and "Cough Syrup," and is currently touring the nation with a new album, "Mind Over Matter." The Heavenly stop will round out a big year for the band, including stops at major festivals like SXSW, Lollapalooza, and Bonnaroo, as well…

Tribute Band, Bruce in the USA at Harrah's Lake Tahoe
High-energy tribute band, Bruce in the USA, in the South Shore room at Harrah's Lake Tahoe. TicketMaster.com

Tot Egg Hunt at Kahle Community Park
Sponsored by the Tahoe Douglas Firefighter's Association. An Extra special day for Family Fun! The Easter Bunny will be hiding eggs outside and you can climb on fire trucks. Come inside and enjoy the bounce house, indoor playground and refreshments. Bring a basket to collect eggs and a camera for an Exciting day! Hunt begins at 11:00 AM. Gym open until 1:00 PM. Ages 0 – 6.

Tommy Castro and the Painkillers at Harrah's Lake Tahoe
7:30 PM. December 20, 2014. Don't miss Tommy Castro with his fiery new band The Painkillers as he returns to the South Shore Room for one night. TicketMaster.com

The Sun Kings at Harrah's Lake Tahoe
Beatles Tribute. 7:30 pm in the South Shore room. TicketMaster.com

The Lake Tahoe Historical Society Holiday in History & Museum Open House
December 13th the Annual "Holiday in History". Menorah lighting, caroling and Santa Claus arriving by sleigh to the Senior Center to hear children's requests for Christmas, phone calls to the north pole from the cabin, a wonderfully decorated museum with a period Christmas tree and plenty of refreshments, not to mention the 1930s cabin decorated for the Christmas holidays. Free admission and docent tours in the museum and in our holiday festooned 1930s log cabin. View a Victorian style Christmas…

The Guess Who at MontBleu Resort Casino & Spa
Doors open at 8:00 PM. The Guess Who, the band that became Canada's first international rock music superstars, began in 1962 in Winnipeg as Chad Allen & The Reflections. Including members Randy Bachman (guitar), Jim Kale (bass) and Garry Peterson (drums), Chad Allen and the Reflections had become Chad Allen and the Expressions by the time they recorded a cover of "Shakin' All Over", released by Quality Records in 1965. The song was a #1 single in Canada and reached…

Tahoe South Restaurant Week "Made with Altitude"
Save the date for the 2nd Annual Tahoe South Restaurant Week, January 9 - 16, 2015. Experience some of the best wine and food in Tahoe South, with special menus and featured items showcasing the flavors and "altitude" of our destination.

Tahoe Adventure Film Festival at MontBleu Resort Casino & Spa
7:30 – 9:30 PM. Get ready to attend a showcase of adventure in one of the most scenic places in the world. Lake Tahoe is home to year-round opportunities for adventure so it is only fitting that it would play host to the celebration of adventure of all kinds! Please join us for an action packed weekend — Come find out why its – "The next best thing to doin' it!"

Subaru Winterfest at Sierra-at-Tahoe Resort
Subaru brings you WinterFest, right here at Sierra Resort! Bring your family/friends and join the fun on Saturday, January 3 – Sunday, January 4. WinterFest festivities include: Subaru Freeride Experience Skills Course Equipment Demos With LibTech and Nordica Subaru Exhibition Tent With Giveaways And Hot Cocoa Vendor Village Live Music And an autograph session by Skiing Superpipe Gold Medalist + Subaru athlete, Maddie Bowman, from 11-1pm on Saturday! If you are looking for weekend lodging (January 2-4), consider Lake Tahoe…

Subaru Winterfest at Sierra-at-Tahoe Resort
Subaru brings you WinterFest, right here at Sierra Resort! Bring your family/friends and join the fun on Saturday, January 3 – Sunday, January 4. WinterFest festivities include: Subaru Freeride Experience Skills Course Equipment Demos With LibTech and Nordica Subaru Exhibition Tent With Giveaways And Hot Cocoa Vendor Village Live Music And an autograph session by Skiing Superpipe Gold Medalist + Subaru athlete, Maddie Bowman, from 11-1pm on Saturday! If you are looking for weekend lodging (January 2-4), consider Lake Tahoe…

Subaru Winterfest at Sierra-at-Tahoe Resort
Subaru brings you WinterFest, right here at Sierra Resort! Bring your family/friends and join the fun on Saturday, January 3 – Sunday, January 4. WinterFest festivities include: Subaru Freeride Experience Skills Course Equipment Demos With LibTech and Nordica Subaru Exhibition Tent With Giveaways And Hot Cocoa Vendor Village Live Music And an autograph session by Skiing Superpipe Gold Medalist + Subaru athlete, Maddie Bowman, from 11-1pm on Saturday! If you are looking for weekend lodging (January 2-4), consider Lake Tahoe…

South Lake Tahoe Annual Holiday Parade
The Third Annual Holiday Parade will be held on Saturday, December 13, 2015 at 3:00 pm. The parade, which benefits Christmas Cheer, will begin at Ski Run Blvd. and Pioneer Trail, proceed down to Highway 50, and turn towards the Y, where it will end in the parking lot of TJ Maxx. Santa, cookies, and cocoa will be served and the public is encouraged to bring non-perishable food items and new toys to donate to Christmas Cheer. There will also…

Sample the Sierra – A farm-to-fork festival celebrating the best food, wine, and art in the Sierra Nevada
12 – 5 pm. You've heard of the farm to fork movement, right? Imagine sipping a big bold El Dorado County wine, perfectly paired with fare from the region's best chefs, prepared with fresh seasonal produce grown within a 100 miles from where you stand. This is what you will find this Labor Day weekend in South Lake Tahoe. The TahoeChamber proudly announces the 6th Annual Sample the Sierra, a farm-to-fork festival celebrating the best food, wine, and art in…

Mark Hummel's Harmonica Blowout at Harrah's Lake Tahoe
7:30 PM. Mark Hummel's Harmonica Blowout blows-off the roof with Blues music greats Little Charlie Baty, Elvin Bishop, Billy Boy Arnold, Rick Estrin and more! TicketMaster.com

Mango Mai Tai Monday at the Boathouse on the Pier
Mondays at the Boathouse on the Pier, Mango Mai Tai Monday. $5 Mango Mai Tai all day. Happy Hour from 3-5 and Live Music by Vinnie Berry from 4-7. Behind the Beach Retreat on the Pier.

Mardi Gras Dance with The 17 piece Tahoe Dance Band
The 17 piece Tahoe Dance Band at the South Lake Tahoe Senior Center 7:30-10:00 PM. Come listen and/or dance to the great music of the 17 piece Tahoe Dance Band. Not necessary to come with a partner. Appetizers, Wine, Desserts, Big Band Dancing, Door Prizes, Raffle and Fun for All. All ages welcome! $10 per person at the door. Multi-colored clothing and masks encouraged!

LTVA's Drive & Drop for Christmas Cheer
The Lake Tahoe Visitors Authority and the South Tahoe Refuse Company team up this holiday season to make giving to Christmas Cheer easier than ever. The LTVA's Drive and Drop for Christmas Cheer takes place Monday, December 8 through Saturday, December 13, from 9AM-5PM. Drive through the Visitor Center parking lot at 3066 Highway 50, South Lake Tahoe, and drop your donations of food or toys into the bins provided by South Tahoe Refuse. South Tahoe Refuse is also having…

Lukas Nelson & Promise of the Real at Harrah's Lake Tahoe
7:30 PM. Willie Nelson's son debuts at Tahoe. TicketMaster.com

LTCC's Performing Arts League presents Elf starring Will Ferrell
Lake Tahoe Community College's Performing Arts League presents Elf starring Will Ferrell in our first annual holiday movie night! We will be playing the movie in the Duke Theater on Friday, December 12th from 7-9 pm. There will be hot chocolate, coffee for the parents, holiday treats, and Santa will be there for pictures and to hear your holiday wishes! Tickets will be on sale the week of the show and at the door. Adults $5 and children under 12 are…

Live Music at Whiskey Dick's Saloon
Live Music at Whiskey Dick's Saloon. Darts, Pool, Shuffleboard, Beer Pong. Happy hour everyday from 4 – 8 PM. Free Shuffleboard every Monday. Free Pool every Wednesday.

Little River Band at MontBleu Resort Casino & Spa
9:00 PM. Saturday, April 18th. Little River Band with special guest Gary Mule Deer (abbreviated as LRB) was originally an Australian rock band, formed in Melbourne in early 1975. It is now composed of mostly American musicians and contains no remaining original members. TicketMaster.com

Lights on the Lake Fireworks
NBC's Today show recognizes Tahoe South's Lights on the Lake Fireworks display as one of the country's top Fourth of July weekend Celebrations. The American Pyrotechnics Association rates South Shore's spectacular Fourth of July fireworks celebration one of the top five displays in the nation. The show is scheduled to begin at 9:45 PM. The fireworks are visible from all over town. Below are some of the sweet spots to get a front row seat. • The Tahoe Queen and…

Lights on the Lake Fireworks
July 10 – August 23. New for 2015, a two-show season! Romeo and Juliet The Greatest Love Story Ever Told By William Shakespeare Shakespeare's powerfully poetic and tragic tale of love and loss will steal your heart and leave you breathless. Transcending the hate of warring factions, two young, star-crossed lovers risk all they have to be together. However, the same passion that stirs the lovers' hearts also fuels the wrath of their feuding families and exacts heart-rending results. And…

Lake Tahoe Shakespeare Festival
July 10 – August 23. New for 2015, a two-show season! Romeo and Juliet The Greatest Love Story Ever Told By William Shakespeare Shakespeare's powerfully poetic and tragic tale of love and loss will steal your heart and leave you breathless. Transcending the hate of warring factions, two young, star-crossed lovers risk all they have to be together. However, the same passion that stirs the lovers' hearts also fuels the
Madame Houdini MADAME HOUDINI Jan 14 - Apr 19
For the first time in the United States, audiences will see one of the most glamourous and successful performers in the world of magic when "Madame Houdini" (Hellevi Woodman) takes the Eldorado stage...
View Details
George Lopez GEORGE LOPEZ Jan 17
Multi-talented entertainer George Lopez, whose career encompasses television, film, standup comedy, and late-night television will bring his "Listen to My Face" tour to Silver Legacy on Jan. 17. Lopez has risen to become one of the premier comedic talents...
View Details
Kool and the Gang KOOL AND THE GANG Jan 17
Kool & The Gang has sold over 70 million albums worldwide and influenced the music of three generations. Thanks to songs like Celebration, Cherish, Jungle Boogie, Summer Madness and Open Sesame,they've earned two Grammy Awards, seven American Music Awards...
View Details
Tainted Love TAINTED LOVE Jan 17
San Francisco's best '80s cover band is coming to Harrah's South Shore Room to take you back! Don't miss this party as Tainted Love rocks you all the way down memory lane on January 17....
View Details
Powerman 5000 POWERMAN 5000 Jan 22
Knitting Factory Presents Powerman 5000 with Hed P.E., Knee High Fox, Krosphyer ...
View Details
The String Cheese Incident THE STRING CHEESE INCIDENT Jan 23
The most fitting way for THE STRING CHEESE INCIDENT to celebrate 20 years as a band is to release their first new studio album in nine years. The Colorado group arrives at a new chapter in their impressively storied history with Song In My Head, an album ...
View Details
The String Cheese Incident THE STRING CHEESE INCIDENT Jan 24
The most fitting way for THE STRING CHEESE INCIDENT to celebrate 20 years as a band is to release their first new studio album in nine years. The Colorado group arrives at a new chapter in their impressively storied history with Song In My Head, an album ...
View Details
G. Love & Special Sauce w/ Matt Costa G. LOVE & SPECIAL SAUCE W/ MATT COSTA Jan 24
G. Love & Special Sauce perform with Matt Costa at Harrah's South Shore Room on January 24....
View Details
Lil Rob LIL ROB Jan 24
Knitting Factory & Amplified Entertainment Present Lil Rob with Mr. Capone-E, Ms. Lady Pinks, Guilty One, Looney Divine ...
View Details
RL Grime RL GRIME Jan 29
Knitting Factory Presents RL Grime WITH Lunice, Tommy Kruise ...
View Details
The Guess Who THE GUESS WHO Jan 31
The Guess Who, the band that became Canada's first international rock music superstars, began in 1962 in Winnipeg as Chad Allen & The Reflections. Including members Randy Bachman (guitar), Jim Kale (bass) and Garry Peterson (drums), Chad Allen and the Re...
View Details
Halestorm HALESTORM Feb 3
JMAX Productions Presents Halestorm ...
View Details
Silverstein SILVERSTEIN Feb 4
JMAX Productions Presents Silverstein WITH Hands Like Houses, Major League, My Iron Lung ...
View Details
Lewis Black LEWIS BLACK Feb 6
Known as the king of the rant, Lewis Black uses his trademark style of comedic yelling and animated finger-pointing to skewer anything and anyone that gets under his skin. His comedic brilliance lies in his ability to make people laugh at the absurdities ...
View Details
A Note-Able Evening of Romance A NOTE-ABLE EVENING OF ROMANCE Feb 7
Music, Dancing, Champagne and Philanthropy! ...
View Details
Todd Snider TODD SNIDER Feb 7
Todd Snider is on the happy back end of happy hour at a favorite East Nashville bar, talking about his new album Agnostic Hymns & Stoner Fables. "This record doesn't come from good times," Snider says. "I wanted to sound the way I feel, which sometimes me...
View Details
Ramon Ayala RAMON AYALA Feb 13
Norteńo music sensation Ramon Ayala will perform live, for one night, over Valentine's Day weekend! The Mexican accordionist, vocalist, and songwriter has been performing across the world for over 40 years and is known for his signature songs and definiti...
View Details
Jeferson Starship JEFERSON STARSHIP Feb 14
JEFFERSON STARSHIP was created by Paul Katner for the 1971 debut "Blows Against The Empire" recording. The band has since endured 40 years as one of rock's most legendary bands. The legend continues on February 14th with Jefferson Starship at Harrah's Sou...
View Details
Reno Tahoe USA JEFFERSON STARSHIP Feb 14
JEFFERSON STARSHIP was created by Paul Katner for the 1971 debut "Blows Against The Empire" recording. The band has since endured 40 years as one of rock's most legendary bands. The legend continues on February 14th with Jefferson Starship at Harrah's S...
View Details
Los Lobos LOS LOBOS Feb 21
Don't miss the Legendary Los Lobos at Harrah's South Shore Room on February 21....
View Details
Bruce In The USA BRUCE IN THE USA Feb 28
The world's # 1 tribute to Bruce Springsteen and The E Street Band! Bruce In The USA, Live at Harrah's South Shore Room on February 28th!...
View Details
Pat Travers Band PAT TRAVERS BAND Mar 7
From the streets of Toronto, to the streets of London, to the streets of the WORLD, now, here to rock with you… The Pat Travers Band Live at Harrah's South Shore Room on March 7th!...
View Details
The Beach Boys THE BEACH BOYS Mar 27
You can capsulize most pop music acts by reciting how many hits they've had and how many millions of albums they've sold. But these conventional measurements fall short when you're assessing the impact of The Beach Boys. To be sure, this band has birthed ...
View Details
Punch Brothers PUNCH BROTHERS Mar 28
As the five members, ranging in age from their mid-20s to early 30s, have matured together on the road and in the studio, their approach to writing and performing has, conversely, become looser, simpler, and, in a sense, more unaffectedly youthful. The ba...
View Details
The Mavericks THE MAVERICKS Mar 28
The Mavericks are back. The country-steeped garage band with a Cuban American lead singer that had emerged from Miami in 1989 with their sultry debut that was equal parts innocence, intensity, and vintage influences has reunited in 2012 after an eight-yea...
View Details
ONGOING EVENTS
20th Anniversary of Broadway Comes to Reno 20TH ANNIVERSARY OF BROADWAY COMES TO RENO Mar 28 - Apr 27
The Pioneer Center announces its 20th Anniversary Season of Broadway Comes to Reno. Blue Man Group / Flashdance-The Musical / Jersey Boys / Memphis / Guys and Dolls / Chicago-The Musical...
View Details